EPS Epoxy Surfboard Ding Repair Step by Step Procedure with Pictures.
This Surfboard Ding Repair Procedure is applicable for hand shaped EPS Epoxy Surfboards. It's relatively easy but if your mechanically challenged take it to a local Surfboard Ding Repair or Surf Shop.
The ding being fixed here is a fin impact to the tail very near the fin box. Since it was on the tail, which is subject to heavy stress, I decided to cut out the ding area and fill it with foam to prevent future cracking when the tail is compressed.
Step 1: Tools and Materials
Step 2: Ding Prep
Step 3: Filling The Ding
Step 4: Shaping EPS Foam
Step 5: Filling EPS Foam Pores
Step 6: Laminating with Epoxy Resin and Fiberglass Cloth
Step 7: Hot Coating with Epoxy Resin
Step 8: Sanding/Polishing
Step 1: "Tools and Materials"
Ding Repair Materials Needed: Epoxy Resin, Fiberglass Cloth, Cavasill, Premixed Wall Spackle.
Tools Needed: Block Sander, Sand Paper - varying grits(100, 250, 600 if your motivated), Box Saw, Coping Saw, Razor Blade, Disposable Gloves, Stir Sticks, Resin Cup, Cheap Paint Brush, Squeegee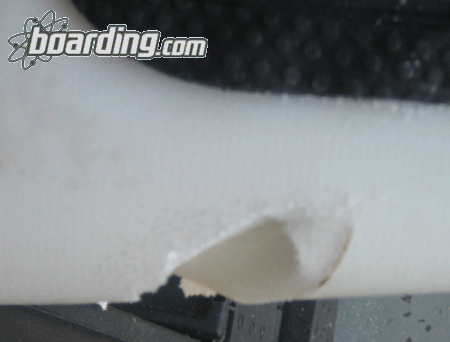 EPS Epoxy Ding Deck View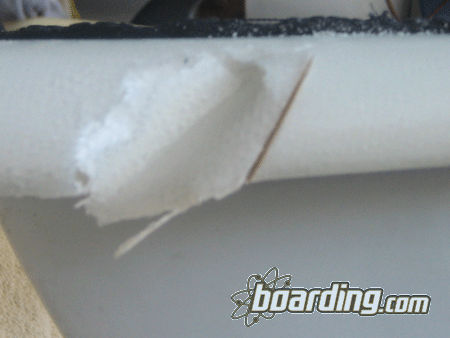 EPS Epoxy Surfboard Ding Rail View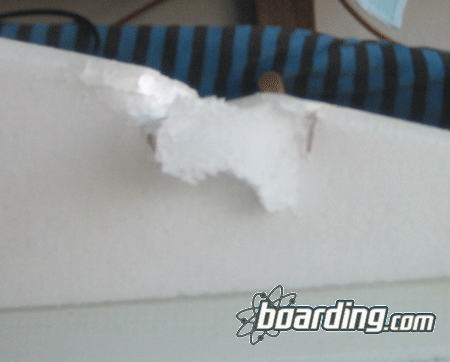 EPS Epoxy Surfboard Ding Bottom View