Header

By Press Release
August 09, 2006
Spain's National Surfing Championships stages the 'O'Neill Canarian Crown' at Los Realejos, Tenerife – presented by Hatusa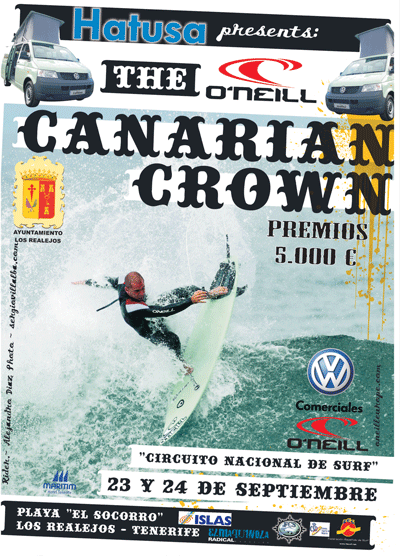 Taking place this September in the town of Los Realejos in Tenerife, the O'Neill Canarian Crown will see wave riders battling it out to accumulate valuable points on Spain's national surfing championship tour. Total prize money for the event is EUR 5,000 with an extra EUR 2,000 worth of goods up for grabs.
All the action on this stop of the national championship tour is scheduled to unfold on El Socorro beach on 23rd and 24th September 2006. The collaboration of event sponsors O'Neill, Hatusa and the town council of Los Realejos, working alongside the Spanish Surf Federation, Canary Surf Federation, the Ministry of Sports, island airline Maquinola Radical and Hotel Maritim, will see one of the strongest line-ups taking to the warm waters of the Canary Islands.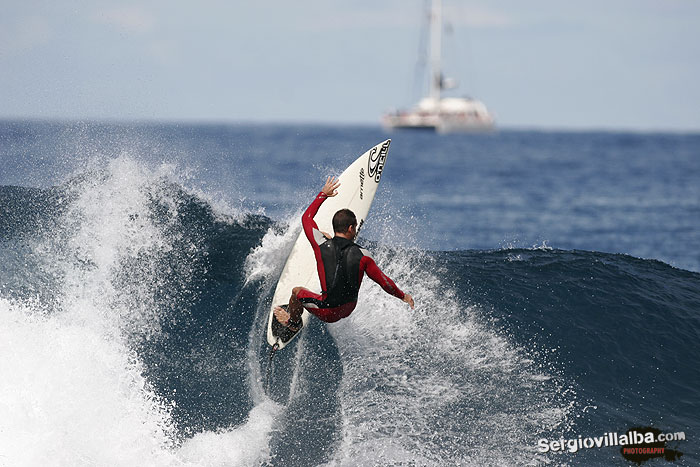 The competition will include six different competitor categories, including Master, Senior, Open, Under-18, Under-16, Under-14, Women's and Longboard. The national tour is followed by Spain's most promising surfers, aged 14 to 35 years old. This stop at Los Realejos is the only leg of the tour taking place in the Canary Islands.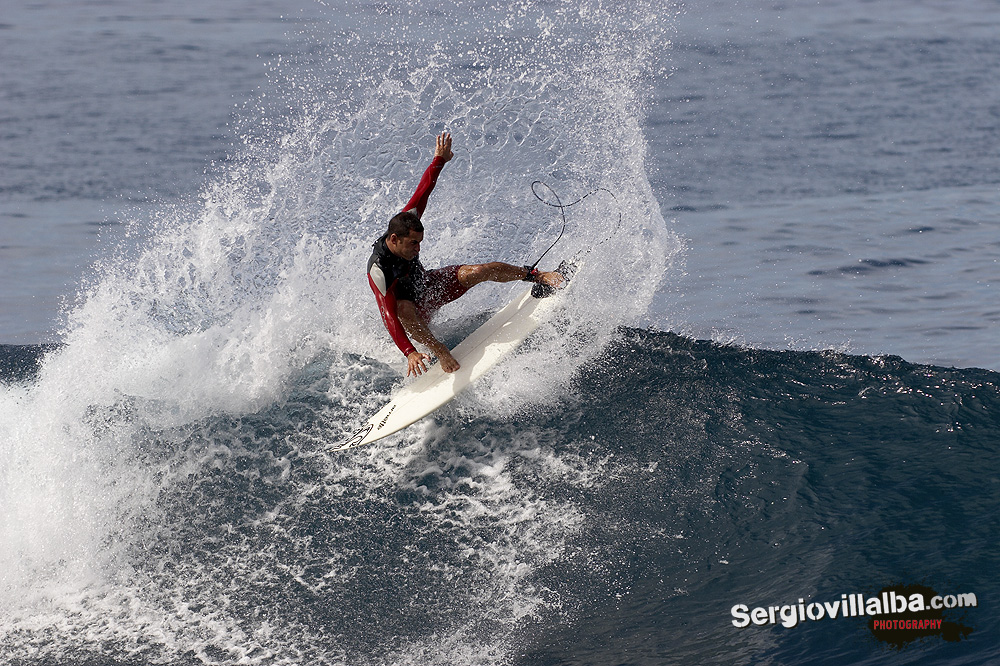 The participation of some of the Canary Islands' best surfers has already been confirmed, with names like Jonathan Gonzalez, Fancisco Saenz, José Maria Cabrera, David Acevedo, Hector Menendez all lining up to paddle out.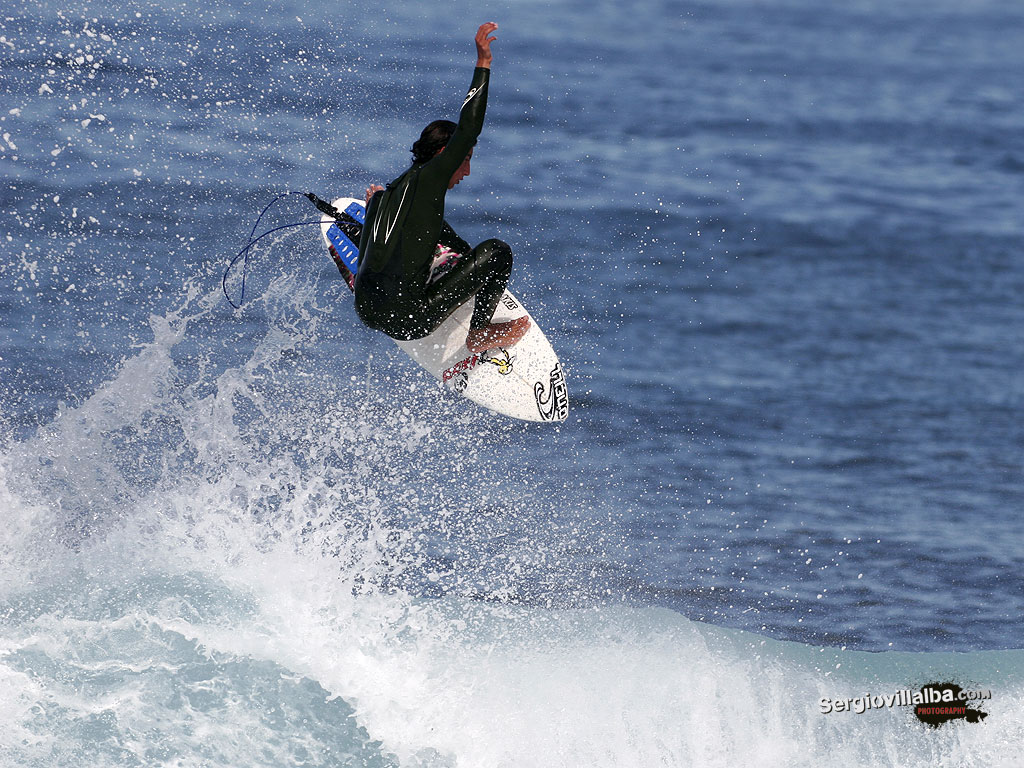 If you're interested in competing, contact the 'Federación Canaria de Surf' by emailing: fecansurf@hotmail.com. Registration starts on 1st September, with a closing date set for 21st September 2006 at 19.00 hrs.
The competition organizers and Hotel Maritim**** are offering good deals for any competitors and press seeking accommodation during the competition:
Prices:
Double room and half board: EUR 25.50 p.p.p.d*
Buffet-style breakfast and dinner
Double room (single use) and half board: EUR 37.50 p.p.p.d*
Buffet-style breakfast and dinner
Payment: upon arrival
* Net prices include service costs and taxes
For reservations:
Tel: +34 922 37 90 10
Fax: +34 922 37 90 37
Email: fgalindo.ten@maritim.de
For more information please visit www.oneilleurope.com
Photo credits: sergiovillalba.com
APS WCT Tour 2010 Schedule
Mens's Division
Quiksilver Pro Gold Coast
Feb 27-Mar 10, Gold Coast Qld-Australia
Rip Curl Pro Bells
March 30 -April 10, Bells Beach Victoria-Australia
Hang Loose Santa Catarina Pro
April 23-May 2, Santa Catarina Brazil
Billabong Pro J-Bay
Jly 15-25, Jeffreys Bay South Africa
Billabong Pro Teahupoo
Aug 23 - Sept 3, Teahupoo Taiarapu-Tahiti
Hurley Pro Trestles
Sep 12-21, Trestles California-USA
Quiksilver Pro France
Sep 25-Oct 5, South West Coast France
Rip Curl Pro
Oct 7-18, Peniche, Portugal
Rip Curl Pro Search
Oct 30-Nov. 10 - Somewhere?
Billabong Pipeline Masters
Dec 8-20, Banzai Pipeline Oahu-Hawaii
Women's Division
Roxy Pro Gold Coast
Feb 27-Mar 10, Gold Coast, Queensland, Australia
Rip Curl Women's Pro Bells
Mar 30-April 10, Bells Beach Victoria, Australia
TSB Bank Women's Surf Festival
Apr 11-16 Taranaki – New Zealand
Commonwealth Bank Beachly Classic
Apr 21-26, Dee Why,Northern Beaches, NSW-Australia
Movistar Peru Classic presented by Rip Curl
June 8-13, Lobitos-Peru
Rip Curl Pro
Oct 7-11, Peniche-Portugal
Rip Curl Search
Oct 30-Nov 4, Somewhere
Gidget Pro
Nov 24-Dec 6, Sunset Beach Oahu, Hawaii
Billabong Pro Maui
Dec 8-20 Honolua Bay, Maui, Hawaii