Header

ASSOCIATION OF SURFING PROFESSIONALS (ASP) NORTH AMERICA

HONDA U.S. OPEN OF SURFINGASP GRADE 2 LOST PRO JUNIOR
Huntington Beach, CA
July 21-30, 2006
THE BEST OF THE BEST DECIDED AT DAY THREE OF THE US OPEN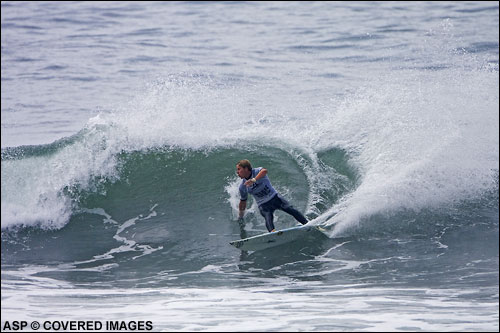 US Open Picture credit ASP Tostee
HUNTINGTON BEACH, Calif. (Sunday, July 23, 2006) – The finalists of the Lost Pro Junior, the Target Pro Junior and the O'Neill US Open of Longboarding were decided in clean two to four foot conditions at Huntington Beach today – day three of the 10-day event.
Also decided were the trialists earning wildcard berths into the main event of the Association of Surfing Professionals (ASP) six-star Honda U.S. Open of Surfing presented by O'Neill.
After negotiating challenging conditions for the past two days, trialists left vying for one of eight spots in the ASP six-star U.S. Open of Surfing were treated to clean, glassy peaks this morning.
Noi Kaulukakui (Santa Cruz, CA) excelled in his quarterfinal heat posting an excellent 15.90 out of a possible 20 for the win.
"Today's great," Kaulukakai said. "A little tropical storm came in and it's been really nice, glassy weather today. The waves picked up a little bit. I guess we're getting a little southern swell from a hurricane down south. It's high tide and really fun and you can milk them all the way to the beach."
Kaulukakai's finish sees him progressing into the main event where he will hope to keep his momentum going.
"I actually had to start off in the first heat of the trials," Kaulukakai said, "So I'm stoked to finally make it into the main event."
Mick Campbell (Port Macquarie, Australia), a former Foster's ASP Men's World Tour runner-up, also won his quarterfinal heat and will continue his campaign to regain his spot on the top-tiered 'Dream Tour.'
"It's pretty fun out there today," Campbell said. "It's a little bit smoother than the past couple of days and a little bit bigger, so I think it's fun for everyone. I'm looking forward to the main event. The contest really starts now for me. I just had to make it through those few heats and the real work begins now."
Joining Kaulukakai and Campbell in the main event is Jadson Andre (Sao Paulo, BRA), Chris Drummy (Newport Beach, CA), Mason Ho (Haleiwa, HI), Ricky Whitlock (Carlsbad, CA), Tyler Anderson (Goleta, CA) and Wesley Larsen (Lahaina, HI).
The first round of main event competition in the men's division, the Round of 192, will commence tomorrow morning.
The Lost Pro Junior saw the elimination of North America's top-seeded surfers at the hands of international superstars. With James Woods (AUS), Tory Meister (HAW) and Ben Dunn (AUS) all advancing to the finals, it was Nick Rozsa (Oxnard, CA) left alone to fly the North American flag.
Rozsa dominated his semifinal heat this afternoon with explosive, fins-free surfing that saw the flexible natural-footer hold nothing back against his highly-touted competitors.
"You've got guys like Ben (Dunn) and Tanner (Gudauskas) and TJ (Barron) and I think it's just who gets the right waves. Everyone's surfing so well, it just comes down to who's the hungriest."
The quest for a coveted Target Pro Junior finals berth next Saturday saw thirty girls get in on the action as well today.
Lee Ann Curren (Hossegor, FRA), daughter of three-time ASP World Champ Tom Curren, surfed brilliantly towards a convincing win in her semifinal heat.
"I'm really happy to be in the final. I was pretty nervous because there were a lot of really good surfers in that heat," said Curren. "I'm very happy to make it."
Joining Curren in the Target Pro Junior final next Saturday is Erica Hosseini (Newport Beach, CA), Courtney Conlogue (Santa Ana, CA), and Rosanne Hodge (South Africa).
The O'Neill US Open of Longboarding highlighted the afternoon with two semifinal shoot-outs.
Former ASP World Longboard Champion Joel Tudor (Cardiff, CA) and local boy Dodger Kremel (Huntington Beach, CA) were able to edge out perennial threat Josh Baxter (San Clemente, CA) in semifinal one.
Tudor and Kremel will be joined by Colin McPhillips (San Clemente, CA) and Taylor Jensen (Coronado, CA) in the O'Neill US Open of Longboarding final next Sunday, July 30th at 1:25 pm.
The Honda Men's US Open of Surfing presented by O'Neill will hit the water tomorrow morning at 7:30 with the opening round.
Live scores will be available on www.usopenofsurfing.com or www.aspnorthamerica.org.
For more information, log onto www.usopenofsurfing.com, www.aspnorthamerica.org or www.aspworldtour.com.
RESULTS DAY THREE:
LOST PRO JUNIOR – ASP GRADE 2
Round Four (Heats 1 – 8): 32 competitors left (1st and 2nd advance)
Heat 1: 15.17 Ola Eleogram (HAW), 14.00 Tanner Gudauskas (USA), 8.83 Tyler Newton (USA), 4.57 Clay Marzo (HAW)
Heat 2: 12.10 Ben Dunn (AUS), 7.74 TJ Barron (HAW), 7.70 Devon Tresher (USA), 6.50 Wesley Larsen (HAW)
Heat 3: 15.17 Mitch Coleburn (AUS), 13.40 Nick Rozsa (USA), 8.37 Eric Geiselman (USA), 7.74 Jadson Andre (BRA)
Heat 4: 15.17 Dusty Payne (HAW), 13.50 Chris Waring (USA), 10.27 Michael Spencer (AUS), 8.24 Robson Santos (BRA)
Heat 5: 12.50 Alex Gray (USA), 10.87 Nick Riley (AUS), 10.00 Dion Atkinson (AUS), 9.10 Jeremy Johnston (USA)
Heat 6: 13.26 Tory Meister (HAW), 12.30 Dylan Graves (PRI), 10.80 Junior Faria (BRA), 9.44 Cody Thompson (USA)
Heat 7: 18.10 Casey Brown (HAW), 11.88 Mason Ho (HAW), 9.33 Adam Wickwire (USA), 5.57 Travis Beckmann (USA)
Heat 8: 13.00 Kilian Garland (USA), 12.90 James Woods (AUS), 7.20 Sterling Spencer (USA), 4.17 Evan Geiselman (USA)
Quarterfinals (Heats 1 – 4): 16 competitors left (1st and 2nd advance)
Quarterfinal 1: 14.40 Ben Dunn (AUS), 12.27 Nick Rozsa (USA), 11.00 Chris Waring (USA), 8.84 Ola Eleogram (HAW)
Quarterfinal 2: 11.97 Tanner Gudauskas (USA), 11.77 TJ Barron (HAW), 11.64 Mitch Coleburn (AUS), 9.63 Dusty Payne (HAW)
Quarterfinal 3: 11.84 Tory Meister (HAW), 10.13 James Woods (AUS), 9.73 Alex Gray (AUS), 7.76 Mason Ho (HAW)
Quarterfinal 4: 12.64 Casey Brown (HAW), 12.07 Kilian Garland (USA), 11.73 Dylan Graves, 9.58 Nick Riley (AUS)
Semifinals (Heats 1 – 2): 8 competitors left (1st and 2nd advance)
Semifinals 1: 13.77 Nick Rozsa (USA), 13.00 Ben Dunn (AUS), 10.00 Tanner Gudauskas (USA), 7.80 TJ Barron (HAW)
Semifinals 2: 13.20 Tory Meister (HAW), 10.63 James Woods (AUS), 10.60 Casey Brown (HAW), 9.55 Kilian Garland (USA)
LOST PRO JUNIOR FINALISTS (Will compete at 12:55 pm on Sunday, July 30th, 2006)
•Nick Rozsa (USA)
•Ben Dunn (AUS)
•Tory Meister (HAW)
•James Woods (AUS)
TARGET PRO JUNIOR – ASP GRADE 2
Round One (Heats 1 – 8): 32 competitors left (1st and 2nd advance)
Heat 1: 9.17 Leilani Gryde (HAW), 7.33 Christa Alves (USA), 6.63 Amy Nicholl (USA), 5.14 Jenny Quam (USA)
Heat 2: 11.94 Lee Ann Curren (USA), 9.50 Nikita Robb (ZAF), 9.17 Alana Blanchard (HAW), 4.47 Bethany Hamilton (HAW)
Heat 3: 13.60 Courtney Conlogue (USA), 11.00 Sara Taylor (USA), 7.70 Tammy Lee Smith (ZAF), 5.14 Alana Mock (HAW)
Heat 4: 12.83 Karina Petroni (USA), 8.00 Shea Hodges (HAW), 7.16 Lani Hunter (HAW), 6.34 Karlee Krebs (USA)
Heat 5: 15.83 Rosanne Hodge (ZAF), 6.40 Connie Arias (USA), 6.34 Lindsey Bowman (USA), 3.64 Kendall Krebs (USA)
Heat 6: 15.00 Alize Arnaud (EUR), 7.14 Ashley Bobb (USA), 6.67 Leilani Pickett (USA), 4.17 Taira Barron (HAW)
Heat 7: 11.84 Anastasia Ashley (USA), 9.56 Erica Hosseini (USA), 8.72 Lauren Sweeney (USA)
Heat 8: 8.10 Paige Alms (HAW), 8.67 Coco Ho (HAW), 8.33 Sage Erickson (USA)
Quarterfinals (Heats 1 – 4): 16 competitors left (1st and 2nd advance)
Quarterfinal 1: 12.90 Lee Ann Curren (USA), 9.80 Leilani Gryde, 9.73 Sara Taylor (USA), 5.86 Shea Hodges (HAW)
Quarterfinal 2: 14.83 Courtney Conlogue (USA), 7.20 Nikita Robb (ZAF), 6.63 Christa Alves (USA), 5.10 Karina Petroni (USA)
Quarterfinal 3: 10.70 Erica Hosseini (USA), 10.33 Rosanne Hodge (ZAF), 9.30 Coco Ho (HAW), 7.53 Alize Arnaud (EUR)
Quarterfinal 4: 13.73 Connie Arias (USA), 7.60 Paige Alms (HAW), 7.17 Anastasia Ashley (HAW), 6.83 Ashley Bobb (USA)
Semifinals (Heats 1 – 2): 8 competitors left (1st and 2nd advance)
Semifinal 1: 11.60 Lee Ann Curren (FRA), 10.40 Courtney Conlogue (USA), 9.90 Leilani Gryde (HAW), 9.04 Nikita Robb (ZAF)
Semifinal 2: 12.00 Erica Hosseini (USA), 11.66 Rosanne Hodge (ZAF), 9.07 Paige Alms (HAW), 7.34 Connie Arias (USA)
TARGET PRO JUNIOR FINALISTS (Will compete at 1:45 pm on Saturday, July 29th, 2006)
•Lee Ann Curren (FRA)
•Courtney Conlogue (USA)
•Erica Hosseini (USA)
•Rosanne Hodge (ZAF)
O'NEILL US OPEN OF LONGBOARDING (Will compete at 1:25 pm on Sunday, July 30th, 2006)
•Joel Tudor (USA)
•Dodger Kremel (USA)
•Colin McPhillips (USA)
•Taylor Jensen (USA)
MEN'S HONDA US OPEN TRIALS SEMIFINALISTS (Will be seeded into the Round of 192 of Men's US Open)
•Jadson Andre (BRA)
•Chris Drummy (USA)
•Noi Kaulukakui (USA)
•Mason Ho (HAW)
•Ricky Whitlock (USA)
•Tyler Anderson (USA)
•Michael Campbell (AUS)
•Wesley Larsen (HAW)
SCHEDULE FOR MONDAY, JULY 24, 2006
Men's US Open Round 1 (Heats 1 – 24) 7:40 am to 4 pm